What type of Termite chemical to use. Is there a best termite chemical out there?
Over at Pied Piper, there is mainly 3 types of termiticide we use on Post-construction property (property which has fully being completed). All the stated Termite chemical has different properties and is suited individually for different types of problem and situation. Here we're going to clear any mis-conception bout termite chemicals and its brands and whether there is a best termite chemical out there.
Pretector SC by Imaspro Resources
Firstly, the highly recommended termite chemical Pied Piper recommends would be Pretector SC. similarly to Termidor (Patent from termidor was available for all companies to produce after patent period was reached), its active ingredient is Fipronil, which has a transfer effect as in which termites will carry the termiticide back into its colony and eliminate the colony. Protector SC has the highest percentage hence we highly recommend the usage of Pretector SC on most of our job. Protector has the highest level of Active ingredient out of the 2, at a 5.00% which provides the strongest termite elimination process out there. This our opinion the best termite chemical most suited to be used for Slab injection drilling and residual spraying.

Secondly, an alternative to Pretector SC is Bayer Agenda. In terms of active ingredient level, it is significantly lower than Pretector. But due to the prestige of the Bayer Brand, some customers to opt for the Agenda termite chemical option. Some may argue that the quality control etc will be more standardise as compared to other companies. However, through experience here in Pied Piper pest control, both termite chemicals do perform well in termite infestation situations. Agenda has a significantly smaller percentage at 2.90% which some may argue that its effectiveness would not be that strong. Of course, Bayer has its reason to fix its active ingredient at that level, hence its up to the customer to choose which chemical he or she prefers, either go for the brand, or one which we feel is more effective. Pied Piper still does prefer to use Pretector when dealing with termite problems at Termite active hotspots.
Lastly, we have Bayer Premise SC, which many regard as the best termite chemical all should consider be using. Yes, premise does perform well when it comes to solely elimination, but it's a non-repellent termite chemical, hence eliminating termites almost immediately. Undoubtedly Premise is a termite chemical effect in solving isolated termite problems, but as a prevention chemical it will not be recommend (and its very expensive if you insist on using premise).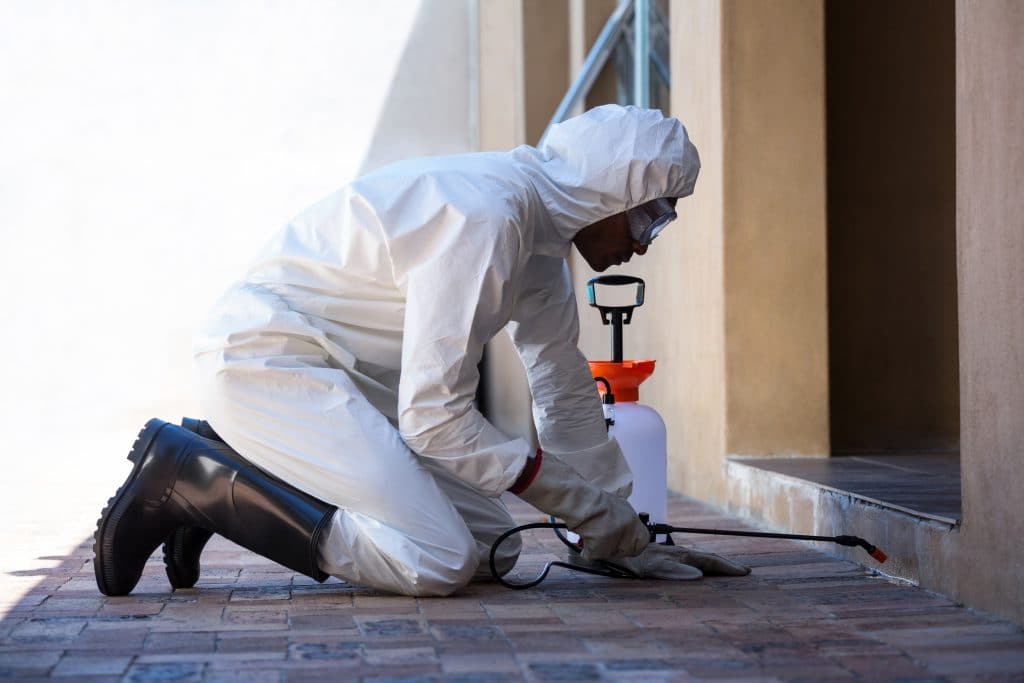 Is Bayer the best termite chemical out there then? How about other brands
Alright alright, if it's a decision of splitting hairs, Pied Piper would recommend a slab injection drilling for landed property as such a Semi-D or a bungalow, as the drillings can be done on the outside as opposed to the inside. Terrace house can also consider this treatment, however do take note that the drilling has to be done on the indoor.
If it's a high-rise or terrace house, go for any of the baiting treatment. Simple and cost-effective, it will guarantee to solve your pest problem. There is no best termite treatment, but there's the preferred treatment.
We do hope this answers your question! Feel free to navigate around Pied Piper website and get more info towards what you're looking for. Or choose to
whatsapp
us directly to book your appointment.
With more than 30 Years Experience, Pied Piper is Malaysia's No.1 choice for pest treatment. Our technicians are professionally trained to handle all type of Pest situations, ranging from Termites, cockroach to Bed bugs and fleas.