What type of termites is responsible for my house damages?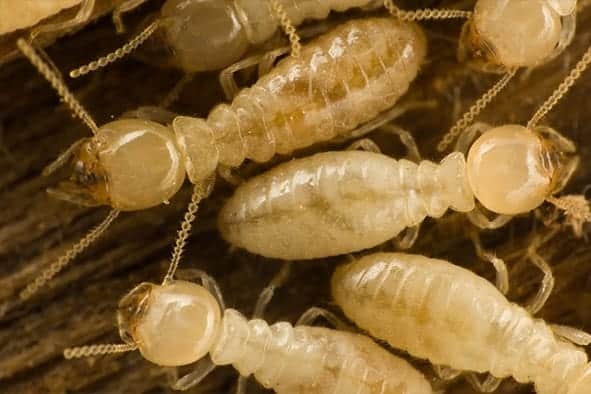 Termites are one of the most common pest in Malaysia, especially in highly dense community such as Kuala Lumpur (KL) and Johor Bahru (JB)! We usually only search for pest control service when termites infestation arises, however why not learn the 5 must know tips on preventing termite infestation in the first place! If you can prevent it with the Tips provided by Pied Piper Pest Control, better be safe than sorry!
Firstly, the type of Termites mainly responsible for house infestation and elimination are called Subterranean Termites. They are creamy and white in colour, very active and when disrupted, they spread rapidly. These are the type of termites we aim to prevent from infesting on your property.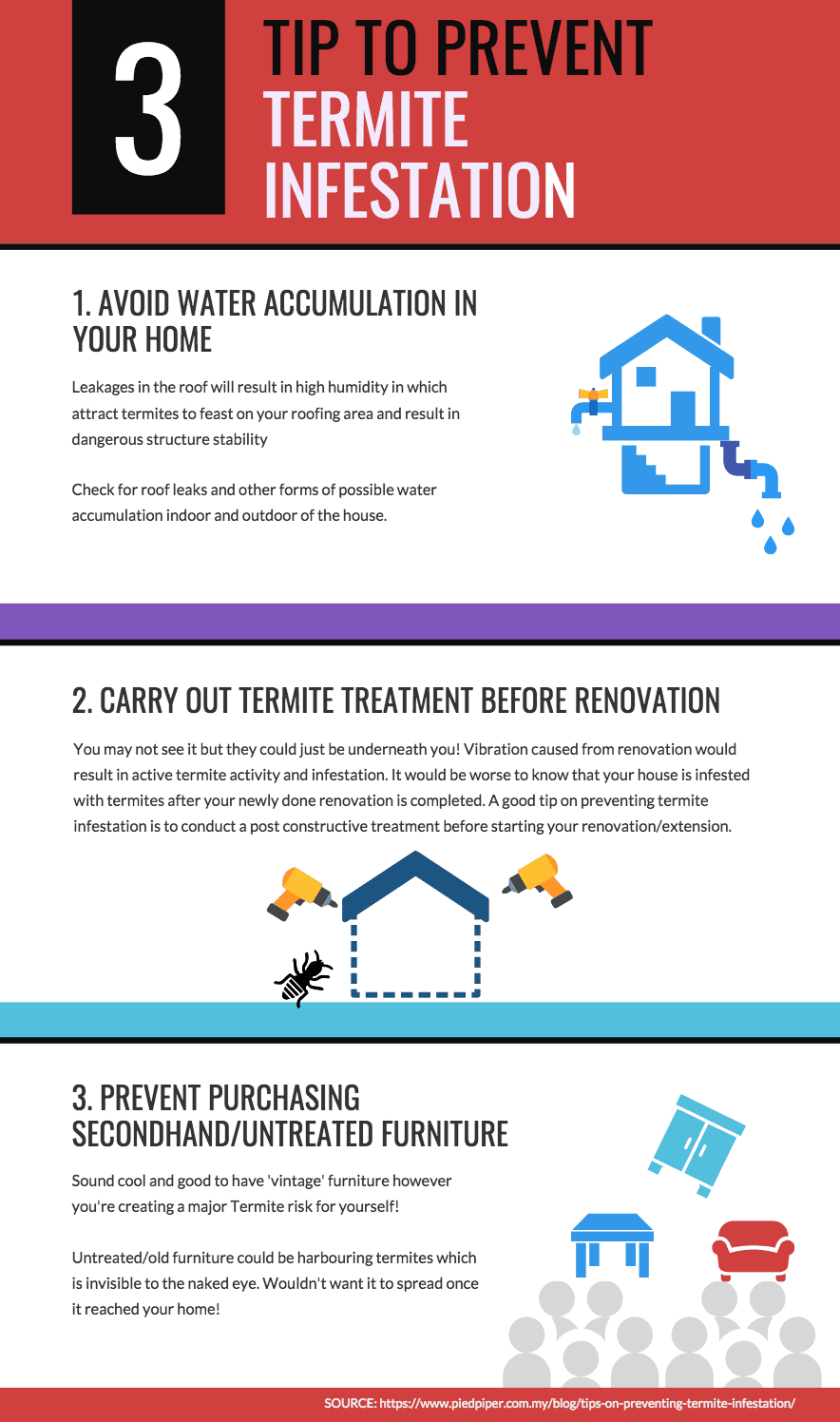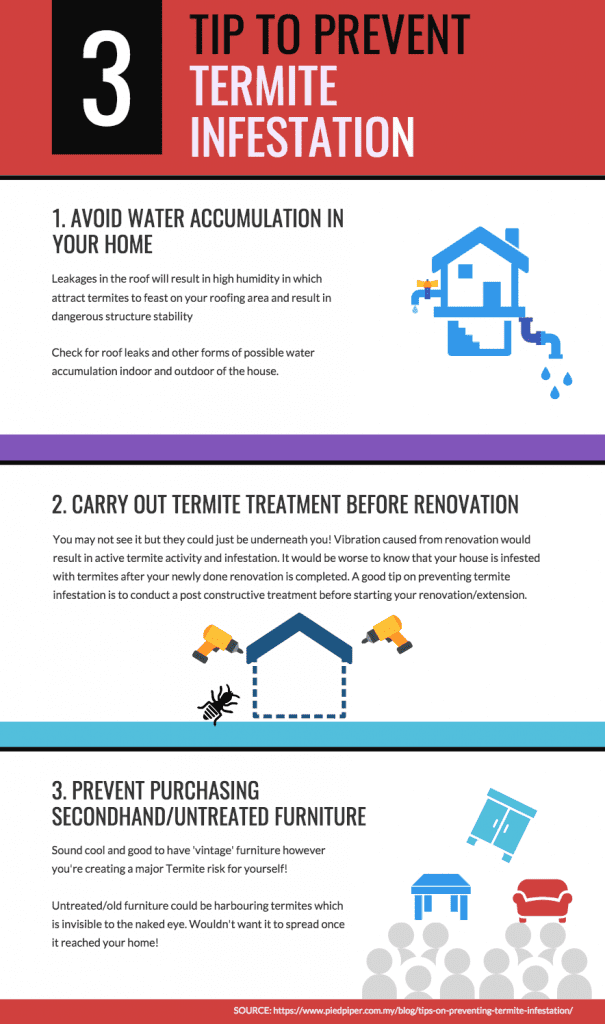 1. AVOID WATER ACCUMULATION!
Check for roof leaks and other forms of possible water accumulation indoor and outdoor of the house. Some water accumulation happens on the outdoor drainage area, in which too much water stagnant would result in it sipping into the foundation of your home, resulting in termite attacks.
Leakages in the roof will result in high humidity in which attract termites to feast on your roofing area and result in dangerous structure stability. If you have noticed termites on the roof, contact Pied piper immediately to rectify the problem!
2. NEVER BUY ROTTEN WOOD AS FERTILISERS
Rotten wood would seem like a good idea as fertilisers as it decomposes into the soil and provides good nutrient for the plants. However from a termite infestation point of view, rotten wood is the perfect habitat for termite to feast and expand! With ease, termites would be able to form their colonies and spread into your home easily and quickly.

3. CARRY OUT TERMITE TREATMENT BEFORE RENOVATION
You may not see it but they could just be underneath you! Vibration caused from renovation would result in active termite activity and infestation. It would be worse to know that your house is infested with termites after your newly done renovation is completed. A good tip on preventing termite infestation is to conduct a post constructive treatment before starting your renovation/extension.
There you have it! Top 3 easy tips on preventing termite infestation for your property! Simply follow these few steps and always remember that you may not see the termites, but they could just be lurking below your properties!

We do hope this answers your question! Feel free to navigate around Pied Piper website and get more info towards what you're looking for. Or choose to
whatsapp
us directly to book your appointment.
With more than 30 Years Experience, Pied Piper is Malaysia's No.1 choice for pest treatment. Our technicians are professionally trained to handle all type of Pest situations, ranging from Termites, cockroach to Bed bugs and fleas.